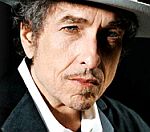 Bob Dylan
will play his first ever show in Vietnam next month, it has been announced.
The singer, whose songs such as 'Blowin' in the Wind' and 'The Times They Are a-Changin' became important with the anti-Vietnam war movement of the 1960s, will appear in Ho Chi Minh City on April 10.
Dylan will play at the 8,000-plus-capacity university stadium in the southern commercial hub of Ho Chi Minh City as part of his current Asian tour.
The news comes after Dylan was recently granted permission to play in China by the ministry.
Meanwhile, Bob Dylan will headline the new London Feis festival later this summer.
(by Holly Frith)