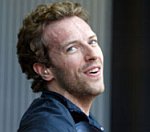 Coldplay
have revealed that there were "bad vibes" within the group during their last tour and declared their new album as "our last big shot".
The band are currently putting the finishing touches to the follow-up to 2008's 'Viva La Vida Or Death And All His Friday'.
"We're going for it. We regard this as our last big shot," singer Chris Martin told BBC Radio 1.
"We had a lot of songs and we cut a lot of songs. It's quite brutal - especially if you're the person which brings the songs. Now we're close to what the album might be."
The front man admitted the band were in turmoil when they ended touring for their last record.
"When we came back from America last time we had some bad stuff happening in our group," he said.
Martin was appearing to unveil the band's festive single, 'Christmas Lights', which he said the band were very happy with.
"Not to be arrogant - it's not our worst song," he said, before adding that it was probably the "end of our career".
Coldplay are due to play two low-key charity gigs in Liverpool and Newcastle later this month.
(by Jason Gregory)