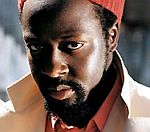 Wyclef Jean
has abandoned his bid to stand in Haiti's upcoming presidential elections.
The former Fugees star said he had decided not to run after his candidacy was formally rejected by the Haitian authorities.
The country's constitution requires that all candidates have lived in Haiti for at least the last five years before the election. Jean currently lives in America.
In a statement, the singer said that although his candidacy was cut short, "I feel it was not in vain".
He also revealed that he would release a new album, entitled 'If I Were President: The Haitian Experience', next year.
The presidential elections take place in November. Haiti's next president will be faced with the task of continuing the efforts to rebuild the country following the devastating earthquake in January.
(by Jason Gregory)