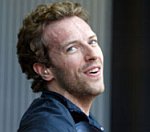 Coldplay
have extended their publishing deal with Universal Music.
The financial terms of the deal have not been made public, but a tabloid newspaper described it as a "megabucks" agreement.
The group have been with Universal since the label acquired BMG Music Publishing in 2007.
Paul Connolly, president of Europe and U.K., Universal Music Publishing, told Billboard the band represented "all that's great about music today".
Coldplay are currently recording the follow-up to 2008's 'Viva La Vida Or Death And All His Friends'.
It is not yet clear whether the album, which is yet to be titled, will arrive before the end of 2010.
(by Jason Gregory)