November 4, 2010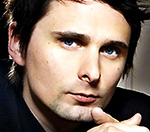 Muse frontman Matt Bellamy is set to introduce his mum and dad to the parents of girlfriend Kate Hudson this Christmas, according to reports. The singer has apparently arranged to fly his family from Exeter to California to meet Hudson's actress mum Goldie Hawn and stepdad Kurt Russell.
Read more >>

November 4, 2010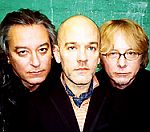 R.E.M. star Mike Mills has revealed that the band's new album will feature a star-studded list of special guests. 'Collapse Into Now', which is due out in early 2011, includes Pearl Jam's Eddie Vedder, Patti Smith and Peaches.
Read more >>

November 4, 2010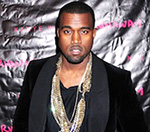 A new song from Kanye West's forthcoming album has leaked online ahead of its release later this month. 'All Of The Lights' features collaborations with eleven artists, including Sir Elton John, Rihanna and La Roux's Elly Jackson.
Read more >>

November 4, 2010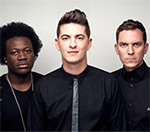 Magnetic Man showcased their debut album, joined by a few surprise faces, at a London gig last night (November 3). The London dub step group thrilled fans as they tore through an explosive set of their recently released debut album at Heaven nightclub.
Read more >>

November 4, 2010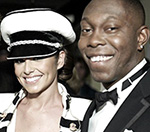 Dizzee Rascal has revealed details about his collaboration with Girls Aloud star Cheryl Cole. The rapper told BBC Newsbeat he was given a choice of songs to work on with the X Factor Judge, before they chose to record 'Everyone'.
Read more >>

November 4, 2010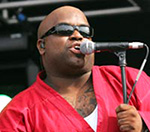 Cee Lo Green has continued to demonstrate his love of covers, performing Kings of Leon's 'Radioactive' on Radio 1's Live Lounge. The singer, whose debut solo album 'The Lady Killer' is due out Monday (November 8), appeared on the radio' s Live Lounge yesterday.
Read more >>

November 4, 2010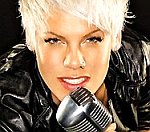 Pink has said that parents should be more forceful when dealing with their disruptive children. The singer, whose parents divorce when she was 7, said she was beaten as a child and that it was now the "only reason I'm still alive".
Read more >>

November 4, 2010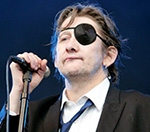 The Pogues have added an extra date to their Farewell Christmas Tour, taking place next month. The band will now play an extra date at London's Brixton Academy on December 22.
Read more >>

November 4, 2010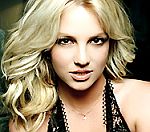 Britney Spears is set to release a new studio album in early 2011, it has emerged. The singer is working on the follow-up to 2008's 'Circus' with producers Dr Luke and Max Martin.
Read more >>

November 4, 2010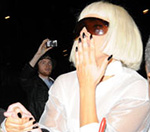 Lady Gaga was mobbed by fans as she returned to London yesterday (November 3). The singer, who was sporting new platinum white hair and white dress, seemed distressed as she arrived back at her hotel.
Read more >>

November 4, 2010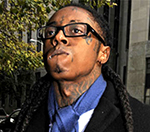 Lil' Wayne has been released from prison after serving eight months of a one-year sentence for gun possession. The US rapper left Rikers Island jail in New York this morning (November 4).
Read more >>

November 4, 2010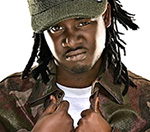 T-Pain has hit back at critics who have panned his cover of Michael Jackson's 1983 hit 'P.Y.T (Pretty Young Thing)'. The rapper's version, which features auto-tune, has been included on a new covers album curated by Quincy Jones.
Read more >>

November 4, 2010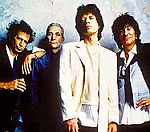 The Rolling Stones are set to hit the road again and begin working on new material in 2011. Speaking to BBC 6 music, Keith Richards said: "Everybody's ready to go out there again, who said it should stop, and who said when?"
Read more >>

November 4, 2010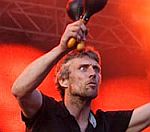 Happy Mondays star Bez is being sought by police over allegations he violated a restraining order involving his former girlfriend. In August, the dancer was jailed for four weeks for attacking Monica Ward. He was originally given a community order, but was jailed after refusing to serve the sentence.
Read more >>

November 4, 2010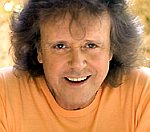 Donovan has announced that he will be performing his 1996 album 'Sunshine Superman' in its entirety in London next year. Joined by The London Contemporary Orchestra, Donovan will appear at The Royal Albert Hall on June 3.
Read more >>

November 4, 2010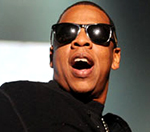 Jay-Z has spoken for the first time about MC Hammer's new track 'Better Run Run', which pokes fun at the rapper. The song, released online early this week, includes several lyrical references to Jay-Z, while the video boasts an apparent lookalike.
Read more >>

November 4, 2010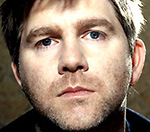 LCD Soundsystem are set to release a live album, 'The London Sessions', later this week. The nine-track album will be available on iTunes for a limited one month period from November 6.
Read more >>

November 4, 2010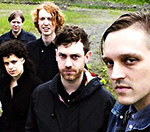 Arcade Fire are set to record new material over winter, Will Butler has said. The band are scheduled to tour the UK throughout November and December, but the instrumentalist said they planned to hit the studio in the New Year.
Read more >>