July 28, 2010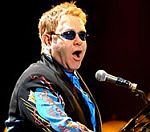 Elton John and Leon Russell are set to release a new album, entitled 'The Union', it's been announced. The LP, due out on October 25, marks the first time the performers have worked together since 1970.
Read more >>

July 28, 2010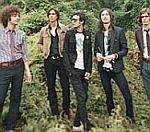 The Strokes have thanked Stephen Fry after he held an open discussion with fans in Australia. The US band are thought to have been among the audience as Fry conducted the first of two seminars at the Sydney Opera House today (July 27).
Read more >>

July 28, 2010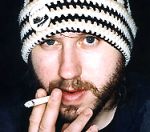 Badly Drawn Boy has announced details of a UK tour, which gets underway in Scarborough on October 16. The singer – real name Damon Gough – will play a total of seven dates in support of his new album 'It's What I'm Thinking Pt.1 – Photographing Snowflake'.
Read more >>

July 28, 2010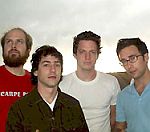 Les Savy Fav and Local Natives have been confirmed for the inaugural Constellations festival in Leeds. The event, at the city's university on November 14, will also feature Broken Social Scene, Four Tet and Los Campesinos.
Read more >>

July 28, 2010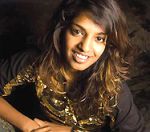 M.I.A has slammed Lady Gaga after the singer was praised by Oprah Winfrey at a recent charity ball in New York. The talk show host spoke fondly of Lady Gaga's success at the Metropolitan Ball in New York in May.
Read more >>

July 28, 2010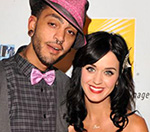 Travie McCoy has denied reports that a song from his new album details his former relationship with Katy Perry. It had been claimed that 'Don't Pretend' - which includes the line "Little miss teary eyes, you have no reason to lie to me" - was about Perry.
Read more >>

July 28, 2010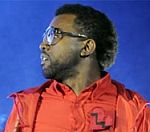 Kanye West debuted songs from his new album at Facebook's headquarters earlier this week. The rapper, who was wearing a suit, performed acapella versions of 'Lost In The World/Chain Gang' and 'Mama's Boyfriend'.
Read more >>

July 28, 2010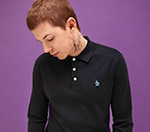 Professor Green is set to become the first act to headline the new Academy venue in Leicester. The British rapper will play the 1,450 capacity venue on September 23.
Read more >>

July 28, 2010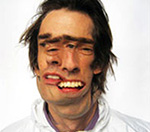 Battles are set to premiere material from their forthcoming second album at two special gigs in October. The band are scheduled to play Le Poisson Rouge in New York on October 26 and The Forum in London on October 30.
Read more >>

July 28, 2010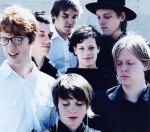 Arcade Fire will be joined by special guests during the live webcast of their upcoming concert at Madison Square Garden in New York. The gig, on August 5, is set to be broadcast on YouTube as part of a new concert series dubbed Unstaged.
Read more >>

July 28, 2010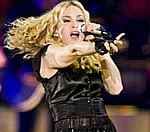 Madonna is set to embark on a new tour inspired by her New York City roots, it's been reported. The singer is apparently finalising details for the jaunt, which will begin late next autumn and last six months.
Read more >>

July 28, 2010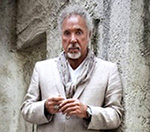 Sir Tom Jones is on course to become the oldest male artist to top the UK album chart. The 70-year-old singer's new LP 'Praise & Blame' is outselling current number one 'Recovery' by Eminem, midweek figures suggest.
Read more >>

July 28, 2010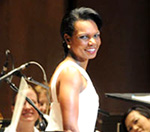 Former US Secretary of State Condoleezza Rice duetted with Aretha Franklin at a concert in Philadelphia last night (July 27). Rice accompanied the veteran soul singer on piano during the three-hour fund-raising concert for urban children.
Read more >>

July 28, 2010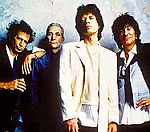 The Rolling Stones are not set to retire following a huge world tour, a spokesperson for the band has said. Tabloid reports at the weekend claimed the band were set to call it a day after one last jaunt, which was apparently due to begin next year and last into 2012.
Read more >>

July 28, 2010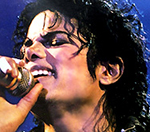 An album of new Michael Jackson songs is set to be released, producer Rodney 'Darkchild' Jerkins has revealed. Jerkins said he was about to start working on the album, which will contain previously unreleased material.
Read more >>

July 28, 2010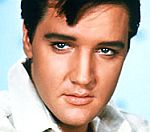 A concert celebrating the life and music of Elvis Presley is set to take place in London later this year. The Elvis Forever gig, at Hyde Park on September 2, will be hosted by BBC Radio 2's Chris Evans and broadcast live on the radio station.
Read more >>

July 28, 2010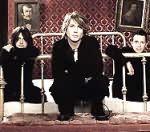 Goo Goo Dolls have announce details of a UK tour, which is set to get under way in Glasgow on November 7. The Buffalo band will play a total of nine dates, including shows in Manchester (November 12) and Bristol (16).
Read more >>