January 27, 2010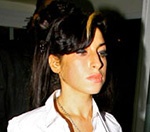 Amy Winehouse is planning to cover up a tattoo tribute to her ex-husband Blake Fielder-Civil. Wino, who divorced Fielder-Civil last July, has been in talks with tattoo artist Henry Hate about covering up a pocket design with the word "Blake's" which is inked over her heart.
Read more >>

January 27, 2010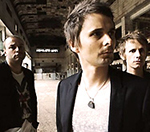 Muse want to make a documentary about life on the road, in the same vein as Nirvana's 'Live! Tonight! Sold Out!' The band have already released a series of live DVDs, from 2002's 'Hullabaloo' to 'H.A.A.R.P' which captured their 2007 Wembley Stadium gigs.
Read more >>

January 27, 2010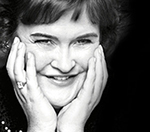 A man was detained by police in Blackburn, West Lothian last night (January 26) after allegedly breaking into Susan Boyle's home. The man is reported to have entered into the house after the 48-year-old singer answered a knock on her door.
Read more >>

January 27, 2010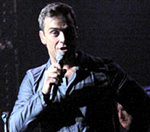 Robbie Williams is releasing a single to promote this year's Sport Relief campaign. 'Morning Sun', from William's latest album 'Reality Killed The Video Star', will be released on March 8 in the lead up to the Sport Relief weekend of March 19 - 21.
Read more >>

January 27, 2010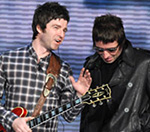 Bookmakers are offering 8/1 odds on Oasis' Noel and Liam Gallagher having a fight at The NME Awards next month. Despite splitting last August, the indie legends have been voted in three categories at the music weekly's annual back-patting bash, prompting bookmakers to offer a flurry of odds.
Read more >>

January 27, 2010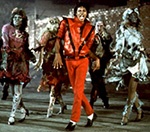 The Filipino prisoners whose performance of Michael Jackson's 'Thriller' became an internet phenomenon are back - with a Wacko-endorsed routine from his posthumous concert film, 'This Is It'. The dancing inmates of the maximum security prison at Cebu, the Philippines, achieved worldwide fame with their jail yard version of the 'Thriller' video, which has generated over 37.5 million hits since it was uploaded to YouTube in 2007. And the King of Pop himself was one of their many fans.
Read more >>

January 27, 2010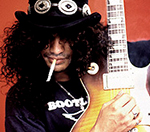 Guns N' Roses legend Slash and The Black Eyed Peas' will.i.am have remixed The Who's 'My Generation' to help the relief effort in Haiti. The reworked version of the 1965 anthem will be available to download via iTunes immediately after The Who perform the prestigious half-time slot at Super Bowl XLIV in Florida on February 7th.
Read more >>

January 27, 2010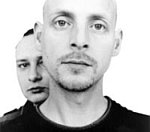 Orbital and The Magic Numbers have been added to the line up of the Estrella Levante SOS 4.8 festival, which takes place in Spain over the May Bank Holiday. Tindersticks, Uffie and Spanish rock veterans Los Planetas have also been added to a bill that already includes Franz Ferdinand, The Horrors, Fatboy Slim, and Madness.
Read more >>

January 27, 2010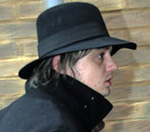 Pete Doherty has been fined for turning up to court with heroin in his coat pocket. The Babyshambles singer was arrested in December in Gloucester Crown Court, when security guards saw 13 wraps of heroin fall from his pocket.
Read more >>

January 27, 2010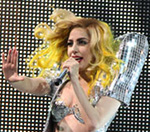 Lady Gaga raised over $500,000 for Haiti on Sunday, matching the impressive figure amassed by Radiohead. All proceeds from Gaga's show at the Radio City Music Hall show, plus all the merchandise profits on the singer's official website went to the relief effort in the earthquake ravaged Caribbean nation.
Read more >>

January 27, 2010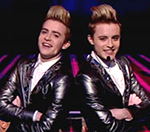 Having already linked up with Vanilla Ice, X Factor twins John & Edward have now set their sights on Eminem, 50 Cent and the late Tupac. The hyperactive Irish pair, known as Jedward to their fans, expressed their big ambitions for the future in an interview with MTV.
Read more >>

January 27, 2010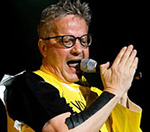 Devo have been invited to play at the 2010 Winter Olympic Games in Vancouver, ahead of their first album in two decades. The post-punk weirdos are coming out of retirement to wrap up a Victory Ceremony on February 22 that will be broadcasted to an estimated global audience of 3 billion. Other headline acts performing at a ceremony each night from February 13 to 27 include Feist, Usher, Our Lady Peace, and The Fray.
Read more >>