December 17, 2008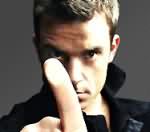 Robbie Williams could be on the verge of making a sensational comeback as a judge on The X Factor, according to reports. The former Take That star is apparently being lined up to replace Dannii Minogue, who has allegedly fallen out with fellow judge Louis Walsh.
Read more >>

December 17, 2008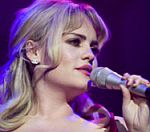 Duffy has signed a six-figure advertising deal to promote Diet Coke, according to reports. The singer has apparently been chosen to distance the brand's long association with "stick-thin models and chiselled hunks".
Read more >>

December 17, 2008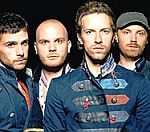 Coldplay frontman Chris Martin has claimed that the group have split at least six times on their current tour – but always managed to settle their differences. In an interview with the Mirror newspaper, Martin said the band's most recent split came after it emerged they were being sued by an American guitarist for alleged copyright infringement.
Read more >>

December 17, 2008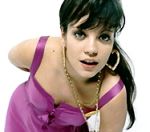 Lily Allen has revealed that producer Mark Ronson landed her in trouble with her record label after he played her cover of Britney Spears 'Womanizer' on his radio show. As Gigwise reported first last week, Ronson boasted about his "exclusive" before he debuted the track on New York's East Village Radio.
Read more >>

December 17, 2008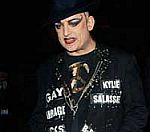 Boy George returned to the stage in London last night (December 16th) ahead of his likely jail term for falsely imprisoning a male escort in his home. The singer dressed in a black jacket with green and red diamantй skulls for his first of two concerts at the Pigalle Club this week.
Read more >>

December 17, 2008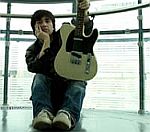 Former Smiths guitarist Johnny Marr has admitted he finds the constant speculation over whether the band will reform "tiresome". Tabloid reports last week claimed that the group, who split in 1987, were to embark on a series of live shows in 2009.
Read more >>

December 17, 2008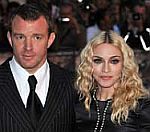 Madonna and her former husband Guy Ritchie have called reports about their divorce settlement "misleading and inaccurate". In a joint statement, the couple said their were both "happy" with their settlement but added the agreement would "remain private".
Read more >>

December 17, 2008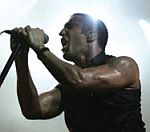 Nine Inch Nails frontman Trent Reznor has reacted with anger after it emerged the band's songs have been used to prepare inmates for interrogation. Songs by AC/DC, Metallica and Aerosmith have also been played by US forces to inmates at Guantanamo Bay.
Read more >>

December 17, 2008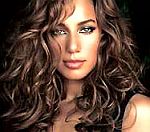 Leona Lewis has been named animal rights group PETA's Person of the Year for 2008. The former X Factor winner has often spoken publicly of her vegetarianism, and insisted that she doesn't buy anything made from animal products.
Read more >>

December 17, 2008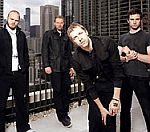 Coldplay, Duffy and the Kaiser Chiefs will all perform on the Top of the Pops Christmas special, it's been announced. The winner of this year's X Factor Alexandra Burke, Girls Aloud and Dizzee Rascal will also appear on the show on Christmas Day.
Read more >>

December 17, 2008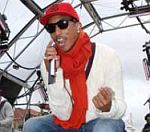 N.E.R.D have unveiled their new music video inspired by the ongoing global financial economic crisis. The video for 'Sooner Or Later' sees frontman Pharrell Williams sweeping up a trading floor amid scenes of financial panic.
Read more >>

December 17, 2008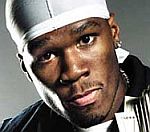 US rapper 50 Cent has insisted that he is still friends with former champion boxer Floyd Mayweather JR, despite their recent brawl. The rapper's feud with Mayweather, Jr spiralled out of control after the fighter promised him payment to appear at his much-hyped Wrestlemania XXIV fight with WWE star the Big Show in April.
Read more >>

December 17, 2008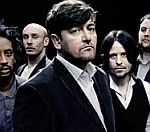 Elbow, Duffy and The Kooks have all recorded cover versions for a new War Child charity album. 'Heroes', which is released on February 16th, also features Hot Chip, Scissor Sisters and Rufus Wainwright.
Read more >>

December 17, 2008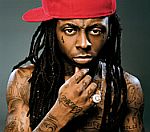 US rapper Lil' Wayne has been sued for allegedly sampling a track without permission on a recent mixtape. In a lawsuit filed in May, which has only just come to light, singer Karma-Ann Swanepoel claimed the rapper's record label, Cash Money, tried but failed to gain permission to use a sample of her song, 'Once, before it was released.
Read more >>

December 17, 2008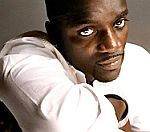 US rapper Akon must complete 65 hours of community service after he pleaded guilty to harassing a fan at a concert in New York. Abby Rosa claimed she suffered concussion when a fan the rapper threw off stage landed on her at the Dutchess Stadium in June 2007.
Read more >>

December 17, 2008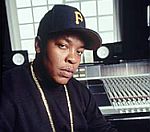 A remix of a track featuring US rapper Dr Dre has been played for the first time on US radio. The rapper and producer raps one verse in a remix of Kardinal Offishall's 'Set It Off'.
Read more >>