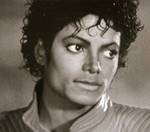 Michael Jackson
had lethal levels of the powerful anaesthetic propofol in his body when he died, it's been reported.
The Los Angeles Coroners' findings were revealed in a search warrant affidavit, which was made public today in Houston.
Meanwhile, the Associated Press claims an unnamed police source has said the coroner ruled the star's death as homicide.
Jackson suffered a cardiac arrest at his rented home in the upmarket Holmby Hills area of Los Angeles on June 25.
According to the BBC, the search warrant stated that the LA Chief Coroner's "preliminary assessment of Jackson's cause of death was due to lethal levels of propofol".
The drug, which is normally given to patients ahead of surgery, has come to be the focus of Jackson's death.
The affidavit also revealed that Jackson's personal physician, Dr Conrad Murray, told police he had been giving the singer the drug for six weeks to treat insomnia.
But the doctor, who was hired ahead of the star's ill-fated comeback shows, said he feared Jackson was developing an addiction to the substance and tried to wean him off it.
The Los Angeles Times reported that Dr Murray told police he had given the star a low dosage of the drug on the morning of his death.
He said he left the singer to make phone calls and when he returned Jackson was not breathing.
Police investigating Jackson's death have already carried out raids on Dr Murray's offices in Houston and Las Vegas.
But the doctor, who last week posted a message on YouTube thanking his followers, is not being treated as a suspect.
Jackson, who was 50 when he died, has still yet to be buried.
(by Jason Gregory)