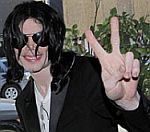 The autopsy results of late singer
Michael Jackson
are set to remain hidden from the public.
The post-mortem has been concluded but the results will not be released until the investigation by police into the 50 year-old's death is over, it has been announced.
Coroner, Ed Winter, has refused to issue the release dates of the toxicology report which is believed to prove Jackson was heavily medicated prior to his death.
Jackson's physician Conrad Murray's property and offices have been the subject of police searches as part of the investigation, with hard drives and medication being seized.
Murray is said to be co-operating fully with police and has been named in court papers as a subject to Jackson's death, but has not yet been made as an official suspect.
As previously reported, a concert film consisting of footage of Jackson's final rehearsals is set to be released in time for Christmas.
(by Andrew Almond)