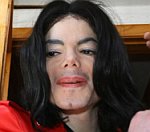 Reports have surfaced that the cause of
Michael Jackson
's death was down to a lethal amount of the anaesthetic Propofol being in the singer's system when he died.
The official results of the autopsy have not yet been released although TMZ.com reports that the rumours have been confirmed by toxicology results.
Speaking of Propofol a source from law enforcement told TMZ that the drug was "front and centre as to why [Jackson] died."
Traces of the drug Xanaz, which is used to treat anxiety and also known as alprazolam, were also found in Jackson's body according to the toxicology report.
Drug Enforcement Agency that is investigating Jackson's death are considering charging Dr. Conrad Murray, the late singer's physician, with manslaughter for supplying Jackson with the lethal cocktail of prescription drugs.
(by Andrew Almond)