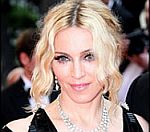 Madonna
has asked her fans to donate money so that she can build a new girls' school in Malawi.
The school, which the singer has named The Raising Malawi Academy for Girls, will cater for underprivileged children.
"There are very few girls in Africa in general who are encouraged or allowed to go to secondary school, so after spending a lot of time there I realized that one of the ways I could help is to build a girls' school," Madonna said in a video on her website.
The singer, who officially adopted Malawian David Banda in May, said she wanted her fans to "get involved and help me in any way that you can".
Talk show host Oprah Winfrey launched a similar $40million academy in South Africa two years ago.
(by Jason Gregory)