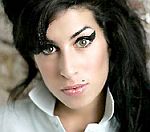 Amy Winehouse
's hit 'Back To Black' has been named the second greatest vocal performance of all time in a survey of music students.
Aretha Franklin's 'Respect' topped the poll while Freddie Mercury's 'Somebody To Love' came in at number three.
Bob Marley's performance of 'No Woman, No Cry' and Whitney Houston's cover of Dolly Parton's 'I Will Always Love You' completed the top five.
The survey was carried out to mark London's Tech Music Schools 25th anniversary.
Students were asked to name their top 25 vocal performances based on criteria such as emotional resonance and technical brilliance.
"The poll was intended to be not simply concerned with vocal acrobatics for its own sake but with performances that convey real emotion and have been significant to the development of music," a spokesperson added.
Vocal performances by Prince, Michael Jackson and Bon Jovi also featured in the top-10.
(by Jason Gregory)