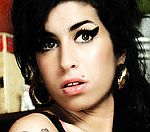 Amy Winehouse
made her much-anticipated live return with the first of five gigs in Brazil last night (January 8).
The singer played a hit-packed set for fans at the Summer Soul Festival, including the songs 'Back To Black' and 'Rehab'.
Winehouse also played a cover of Green Day's 'Boulevard Of Broken Dreams' during the gig, which was her first full show in two years.
The Sun said the singer's performance was "generally positive", although there were occasions where she appeared to forget the words.
Earlier in the day, Winehouse was spotted with Rolling Stones guitarist Ronnie Wood, who arrived in Brazil from Uruguay, where he has been on holiday.
(by Jason Gregory)