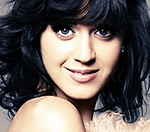 Katy Perry
fans have hit back at
Calvin Harris
telling him to go 'kill himself'.
The producer/DJ got a backlash from Katy Perry fans after earlier this week (March 29) he cancelled his support slot on her UK tour.
Calvin Harris wrote the message over Twitter: "WTF are Katy Perry fans telling me to kill myself on Twitter for? Seriously. I'm a producer making music. Leave me alone please thanks... The internet is a really depressing place sometimes."
On Tuesday (March 29) Harris tried to apologies for his last minute decision:"I am really sorry Katy Perry I'm just upset because I really wanted to play but ur (sic) team made it impossible. We tried really hard to sort it out, but playing side of stage for 30 mins, it seemed pointless me even being there. Didn't intend to cause offence or upset anybody."
(by Holly Frith)