May 4, 2010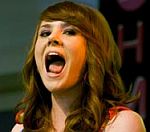 Kate Nash and Phoenix have been added to the line-up for this summer's iTunes Festival in London. The free event will feature a total of 62 bands over 31 nights at the Roundhouse in Camden.
Read more >>

May 4, 2010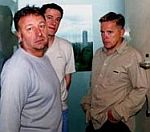 Peter Hook will perform Joy Division's 'Unknown Pleasures' at a second gig in Manchester, it's been announced. Last month, the band's former bassist unveiled plans to play the album sequentially and in its entirety at the Factory on May 18.
Read more >>

May 4, 2010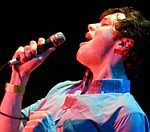 Friendly Fires have said they want to "steer well clear" of changing their direction too much on their new album. The group are currently working on the follow-up to their 2008 self-titled debut with producer Paul Epworth.
Read more >>

May 4, 2010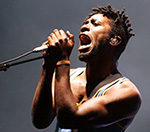 Bloc Party's Kele Okereke has announced details of his first full solo tour. The singer, who is performing under the name Kele, will begin the jaunt at the Plug in Sheffield on June 11.
Read more >>

May 4, 2010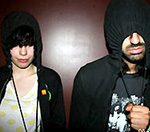 Crystal Castles are set to embark on a UK and Ireland tour in October, it's been announced. The 12-date jaunt gets underway in Belfast on October 8.
Read more >>

May 4, 2010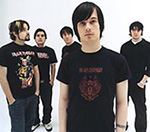 Funeral For A Friend are to release a new fan-funded EP via Pledge Music later this year. The Welsh rockers are asking their fans to 'pledge' towards the making of a brand new as yet untitled EP which the fans will receive in return when it's released.
Read more >>

May 4, 2010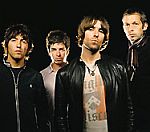 Former Oasis drummer Tony McCarroll is set to release a warts and all book this autumn about his time with the band. Titled 'Oasis: The Truth, the Noel Truth, is Nothing Like the Truth', the book will detail his time with the Manchester outfit from 1991 to 1995 and beyond.
Read more >>

May 4, 2010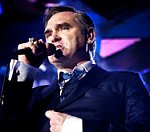 Morrissey has paid tribute to one of biggest fans, who has died suddenly. Melinda Hsu - who referred to herself as Mel Torment, or Smel - was a regular at the star's gigs across the globe.
Read more >>

May 4, 2010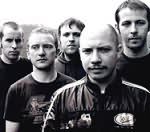 Mogwai have announced details of a special screening of their live film 'Burning' in London next month. The screening at The Scala on June 3rd has been dubbed the Burning Party and will feature a live performance by Rock Action records' very own Remember Remember and DJ sets by Mogwai, Fuck Buttons and Errors.
Read more >>

May 4, 2010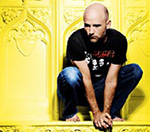 Moby has formed a pastiche heavy metal band called Diamondsnake. Formed in April, the New York four piece features vocalist Phil Costello, Moby on lead guitar, Dave Gill on bass and drummer 'Tomato'.
Read more >>

May 4, 2010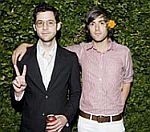 We Are Scientists have unveiled a series of warm-up gigs ahead of their appearance at this summer's Glastonbury festival. The US band will play four dates, starting in Cambridge on June 21.
Read more >>

May 4, 2010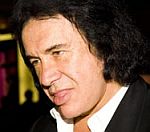 Kiss star Gene Simmons has praised Lady Gaga, describing her as a female version of them. Simmons said he admired the US singer's music and that her success was a result her close relationship with her fans.
Read more >>

May 4, 2010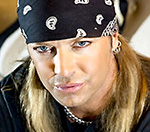 Poison star Bret Michaels is "definitely doing better" after suffering a brain hemorrhage, his sister has said. The 47-year-old singer was taken to hospital in Los Angeles last month complaining of a severe headache.
Read more >>

May 4, 2010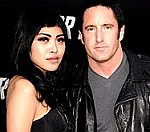 Nine Inch Nails star Trent Reznor has formed a new band with his wife. Reznor and Mariqueen Maandig will perform together as How To Destroy Angels.
Read more >>

May 4, 2010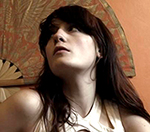 Florence & The Machine has been nominated for four prizes at this year's Mojo Honours List awards. The singer, real name Florence Welch, is in the running for Best Album, Breakthrough Act and Best Live Act.
Read more >>

May 4, 2010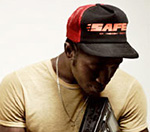 Bloc Party frontman Kele Okereke has revealed that he decided to cut his hair because he was having a "meltdown". The normally dread-locked singer recently unveiled a new shorter style ahead of the release of his solo album 'The Boxer' next month.
Read more >>

May 4, 2010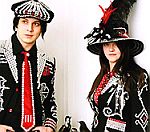 Jack White has said he is ready to record a new White Stripes album with bandmate Meg White. The pair have not performed together since they cancelled a world tour in 2007 to allow Meg to deal with anxiety problems.
Read more >>