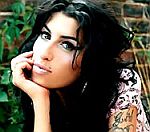 Amy Winehouse
is set to travel to Miami to record her third album, it's been reported.
The singer has so far laid down tracks for the as-yet-untitled follow-up to 2006's 'Back To Black' in the Caribbean and London with producer Salaam Remi.
But, according to the Sun newspaper, friends are concerned Miami might bring back bad memories for the star, who married ex-husband Blake Fielder-Civil there two years ago.
"Amy is looking forward to getting out to Miami again to finish the album with Salaam, as he was so good on 'Back To Black'," a source said.
"It's a place that means a lot to her and could really provide some inspiration for new material.
"All her friends are worried though. She has mentioned she might meet Blake when he leaves rehab in Sheffield.
"Even more worrying is the fact that she has been feeling broody. That would be the ultimate disaster - the spawn of Fielder-Civil.
The source added: "Her dad Mitch is going ballistic about rumblings of a reunion."
Winehouse only returned to the UK in July following a seven-month holiday on the Caribbean island of St Lucia.
A London high court judge granted the singer and Fielder-Civil a Decree Nisi last month.
(by Jason Gregory)