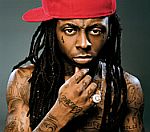 Rapper
Lil' Wayne
's much anticipated new album '
Rebirth
' will be released on August 18.
Wayne said fans could expect the album, which combines rap and rock, to deliver "great music".
"That's all I ever want them to expect from me," the rapper added.
'Rebirth' is the follow-up to Wayne's 2008 album 'Tha Carter III', which sold over a million copies in its opening week in the US.
The rapper has come under criticism for adding guitar to some of 'Rebirth's' songs, but he told MTV he wanted the album to show "growth".
"It's a difference from when you go in a room and come out and you're better and everyone says, 'How did you do that?' So with this album, I wanted everyone to see my growing pains," Wayne said.
The album tracks 'Prom Queen' and 'Hot Revolver', which both showcase guitar, have already been released as singles.
(by Jason Gregory)