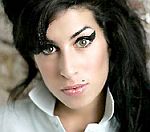 Amy Winehouse
has been released from hospital in St Lucia after collapsing on Saturday (February 14).
The troubled singer was admitted to hospital after collapsing in a "shaking mess" while on her extended holiday on the Caribbean island.
A spokesperson confirmed that the singer had run out of a drug replacement she had been using to combat her withdrawal from crack cocaine and heroin. It's also claimed that Winehouse was boozing heavily before collapsing.
A source told The Sun: "She looked in a terrible state, a shaking mess. The people with her were very concerned."
TMZ.com reports that Winehouse was discharged from hospital yesterday following a day of treatment.
(by Scott Colothan)