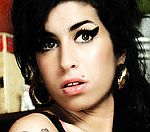 Amy Winehouse
is keen to record her third album in Jamaica, according to reports.
The singer, who is moving to the Caribbean island from nearby St Lucia, is believed to have told her record label that she doesn't want to work on the project in England.
"Amy is having the time of her life in St Lucia and doesn't want it to end," a source told The Sun newspaper.
"She is looking and feeling so much better and is worried about the bad influences waiting for her back in London.
"She has written a big chunk of her new album and has told bosses she wants to go to Jamaica to record it."
Her label, Universal, is said to be "keen to accommodate" her request to work abroad "as long as she keeps getting better and carries on working".
Mark Ronson, who produced the singer's second album 'Back To Black', said: "She's got time pencilled in at a studio abroad soon."
Winehouse has been on holiday in the Caribbean since before Christmas.
During her time in St Lucia she has been romantically linked to a number of fellow holidaymakers.
Last week, Winehouse's London home was burgled by thieves who took an estimated £15,000 worth of items.
(by Jason Gregory)