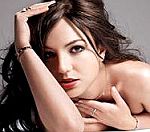 Britney Spears
has released her new album online, days ahead of its official release.
'Circus', which is out on Monday (December 1st), is currently streaming on Imeem.
As previously reported on Gigwise, the album leaked online in its entirety two weeks ago, despite attempts to keep the much-anticipated release under wraps.
Yesterday it was revealed that Spears will play two concerts at London's O2 Arena next June. The concerts, on June 3rd and 4th, will be the only European dates on the singer's world tour.
Spears is in Europe this week publicising her new album and will make a rare TV appearance on this weekend's edition of The X Factor.
(by Jason Gregory)