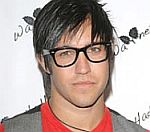 Pete Wentz
has revealed that he thought he almost had a heart attack during the birth of his son Bronx Mowgli with wife
Ashlee Simpson
.
Speaking out to KIIS FM on Tueasday in Los Angeles, Wentz told host Ryan Seacrest, "Right before she went into labor, I was like, 'Oh my God, I think I'm having a heart attack!'"
"Natural things start going on in your body. My heart started beating really fast," he continued. Wentz went on to reveal that wife Ashlee was "a saint" during the birth.
"She's a amazing girl. She was like, 'I will make sure you're OK. I didn't even stop to think, 'Well, you just had an epidural and you're about to have a baby!'"
Bronx Mowgli Wentz was born on November 20, 2008 in Los Angeles.
(by Victoria Tsigonis)