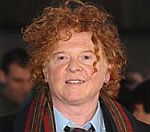 Simply Red
singer Mick Hucknall has slammed
Oasis
, suggesting that the band are an embarrassment to their hometown of Manchester.
In an interview with Q magazine, Hucknall, a fellow Mancunian, referred specifically to Liam Gallagher's trademark walk and persona.
"I love that Harry Engfield sketch when Kathy Burke comes back from a weekend in Manchester walking with a Liam gait and goes, 'Fuckin' sound. Bangin'," he said.
"They've made a clichй out of presenting Northerners, especially Mancunians, like that."
Hucknall is currently promoting Simply Red's new greatest hits album, which marks their 25 years together.
(by Jason Gregory)