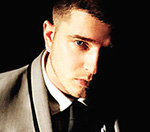 Nicole Scherzinger
has revealed that she wants to collaborate with
Plan B
on her forthcoming album.
The singer expressed that Plan B, real name Ben Drew, is the only artist that she has any intention of working with on the album.
"My label asked me who I wanted to work with and I said the only person I want is Plan B," Scherzinger told the Daily Star.
She added: "I'm a huge fan. So I'm actually going to meet with him this week. I don't know his face, his videos or anything but I love his music."
Meanwhile, Plan B is set to appear at next year's Isle Of Wight Festival. Tickets are on sale now.
(by Holly Frith)