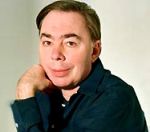 Andrew Lloyd Webber
is "very interested" in buying the Abbey Road studios in London, which are thought to
have been put up for sale
.
The composer believes it is "vital" that the recording studios – most famously used by The Beatles in the 1960s – are "saved for the future of the music industry in the UK".
On Tuesday, it was claimed that cash-strapped owner EMI was looking to offload the property in St John's Wood.
Although unconfirmed, the report prompted calls for the studios to be saved, with The National Trust expressing an interest in the building.
However, now Lord Lloyd Webber has emerged as another potential buyer.
A spokesman told The Telegraph : "Andrew Lloyd Webber is very interested in buying Abbey Road Studios. He first recorded there in 1967 with Tim Rice.
"He thinks it is vital that the studios are saved for the future of the music industry in the UK.
"Abbey Road has such great facilities, with three major recording studios, and Andrew has probably brought more musicians to record there than anyone else, because it has the capacity to record large orchestral productions."
On Wednesday, former Beatle Sir Paul McCartney said he was hopeful that a deal could be reached to save the recording studios.
Originally purchased for £100,000 in 1929, Abbey Road has risen to become one of the most recognisable recording studios in the world.
EMI, which was bought by private equity company Terra Firma for £4bn in 2007, has been blighted by heavy debts, which include high restructuring and financing costs.
(by Jason Gregory)