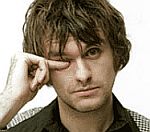 Reverend and the Makers
frontman Jon McClure has leaked an anti-BNP song in response to the far right political party gaining two seats at the European elections.
Titled 'Manifesto - The People Shaper', McClure explained on Twitter that the track was written after he allegedly received death threats from "BNP nutters" after criticizing the party.
McClure wrote on on his Twitter page: "Next tweet is a song i wrote when the BNP threatend me last year and started givin my mum dodgy phone calls and stuff."
He continued: "These Nazi's don't represent Yorkshire and the time to hear this is now not in a month."
Set to appear on Reverend and the Makers' upcoming album 'French Kiss in the Chaos', you can download the song for free here.
(by Scott Colothan)