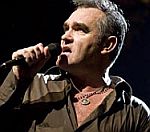 The University of Limerick is to hold a two-day symposium to celebrate the career of
Morrissey
.
The event, entitled The Songs That Saved Your Life (Again), will include the premiere of the documentary, Passions Just Like Mine.
The film, which has been directed by Kerri Koch, tells the story of the former Smiths star's Latino fan base.
There will also be an open discussion about the significance of Morrissey as a cultural icon, which will feature the Morrissey biographer Len Brown, according to DS.
The symposium will take place on April 24th and 25th.
Meanwhile, Morrissey is due to kick off an extensive UK tour in Stirling on May 4th.
(by Jason Gregory)