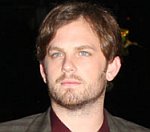 Kings of Leon
reportedly had a fight backstage at the Brit Awards on
Wednesday night
.
Singer Caleb Followill and his guitarist cousin Matthew exchanged blows in a 'bar-room brawl' after the ceremony where they scooped Best International Album and Band awards.
The relatives had to be pulled apart by security men as tensions flared between the two bandmates, reports The Sun.
The paper quotes a source as saying: Matthew has been struggling with the attention all the other members of the band are getting — especially from girls. He's always the last one to be asked for an autograph.
"He hasn't been feeling as much a part of things, especially at big events like the Brits. Caleb was winding him up all night, unintentionally, and all of a sudden something snapped and they just went for each other.
"It was like a proper old fashioned bar-room brawl.
"They weren't messing about, there were some serious punches being thrown."
(by Scott Colothan)